Check out some of our work… including pool liner installation as well as safety cover installation
If you are looking to have your in-ground pool liner replaced, give us a call. We're well versed in liner installations, total drain pool cleanings, and the installation of solid safety covers.
Whether you've lost track of taking care of your pool, or the pool came with the house you bought and the previous owners lost track of taking care of the pool, we can help you get it in shape and up and running. Below are examples of some of our work. If you look closely, you might see some of the tadpoles we've encountered!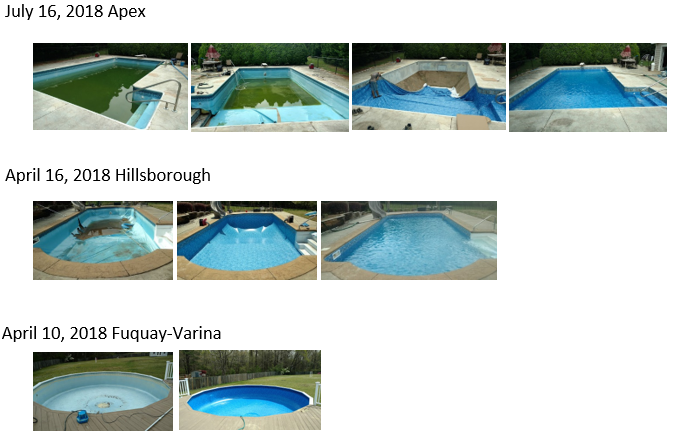 April 19, 2017 Fuquay-Varina

November 3, 2016 Raleigh

May 28, 2016 Hillsborough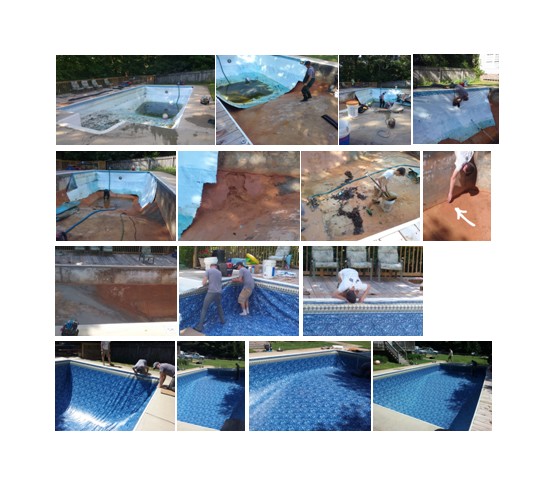 May 12, 2016 Pittsboro

May 9, 2016 Fuquay Varina

April 19, 2016 Durham

April 19, 2016 Willow Spring

April 11, 2016 Chapel Hill

In-ground liner installation, August 12, 2015.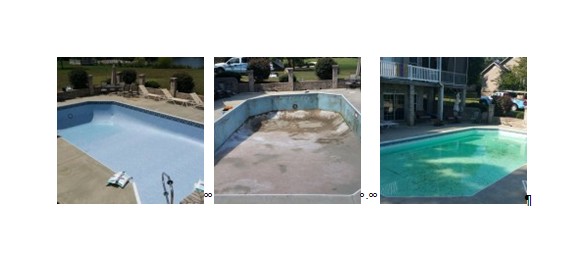 Above-ground liner installation. July 7, 2015.
Free form liner installation. June 17, 2015

Rectangular liner installation, June 15, 2015

Free form pool liner installation. May 28, 2015
May 26, 2015 Liner installation.
Complete pool transformation: Neglected pool to a thing of beauty!  May 16,  2015